The Best Leadership Books for Developing Leaders
Leadership books all seem to focus on one of two goals: (1) how to make you a more effective leader, or (2) how to use your leadership for developing other people into leaders. While there is a time and place for learning to become a more effective leader, I believe that the best leadership books focus on the art of developing leaders.
Certainly, everyone needs to grow in their own personal leadership. For example, leaders need to learn the importance of casting vision, how to run a meeting, or how to plan your day. Also, leaders need various communication skills like how to say no gracefully, or how honest to be in difficult situations.
But oftentimes, books that aim at improving the effectiveness of the leader send a dangerous, subtle message about the nature of leadership. They give the impression that organizations are made up of the leaders at the top, with everybody else serving the leaders as followers.
The Best Leadership Develops Leaders
Instead, the best leadership tries to teach other people to learn to lead, because the best leadership seeks to make disciples. The goal of leadership is not to refine our effectiveness so that we can keep more power to ourselves. Instead, the goal of leadership should be to train, develop, and send out new leaders.
Isn't this what Jesus taught about the two basic approaches to leadership?:
[25] But Jesus called them to him and said, "You know that the rulers of the Gentiles lord it over them, and their great ones exercise authority over them. [26] It shall not be so among you. But whoever would be great among you must be your servant, [27] and whoever would be first among you must be your slave, [28] even as the Son of Man came not to be served but to serve, and to give his life as a ransom for many." (Matt. 20:25–28)
True leadership isn't about flaunting your authority; it's about serving others to help them grow.
The Best Leadership Books (Church)
So, here are a few of the best leadership books I have read for making leaders written for the church:
The Master Plan of Evangelism, by Robert E. Coleman. This classic walks points out that Jesus' evangelism strategy was not chiefly to do the work of evangelism by himself. Instead, Jesus invested in a small group of disciples who would do the work after his departure. The concept is simple, but revolutionary.
The Trellis and the Vine and The Vine Project, by Colin Marshall and Tony Payne. These books were so influential for me. They helped me see that the job of the minister is to help every person take the next step in their discipleship. Ultimately, we want to raise up churches full of disciple-making disciples.
The Disciple-Making Pastor, by Bill Hull. This is probably the most practical leadership development book I have read. It lays out a clear process for making disciples who can make other disciples. This is the fruit that pastors should labor to see produced in their churches!
The Best Leadership Books (General)
Even if you are in the church, don't overlook general or business leadership books. Just make sure that you are reading these books through the lens of disciple-making.
The Practice of Management, by Peter Drucker. Drucker was ahead of his time in terms of understanding how businesses work as organizations. Written in 1954, this was one of the main books that shifted the general understanding of management. Back then, businesses treated people as cogs in an organizational machine. Instead, human beings are created in the image of God, and we should manage them as such. Although now over 60 years old, this book still offers many important lessons for the workplace.
The Leadership Engine, by Noel M. Tichy. This book shows the value and necessity of making leaders at every level of an organization. The best leaders are those who labor to help other people learn to lead, and this book walks through a process to help people do that.
The Leadership Pipeline, by Ram Charan and Stephen Drotter. I learned a critical principle from this book: the work that got a leader promoted up to a new position is not the work that will help a leader flourish in that new position. With each new level of leadership, a leader must learn to lead all over again. This book helps you think through what people need to learn as they learn to lead at every new level.
Work Rules, by Laszlo Bock. I don't agree with all the points or ideas in this book, but the overall approach to management is really helpful. In Bock's vision, managers live to serve the people they manage—to help them stretch, grow, and accomplish more in their work. This book provides a healthy way to think about management
Multipliers, by Liz Wiseman. The tagline of this book speaks for itself: "How the best leaders make everyone smarter." That is, the best leaders focus primarily on stretching, challenging, and freeing other people to use their gifts and talents. The worst leaders instead focus on showing off their own gifts and talents to hoard power to themselves.
---
So, what about you—what are the best leadership books that you have read to help others learn to lead? If I missed a great resource, please leave a comment below!
FREE eBook: Fruitfulness and Faithfulness: God's Mission and Mandate of Every Christian
Grow in God's Plan for Your Fruitfulness and Faithfulness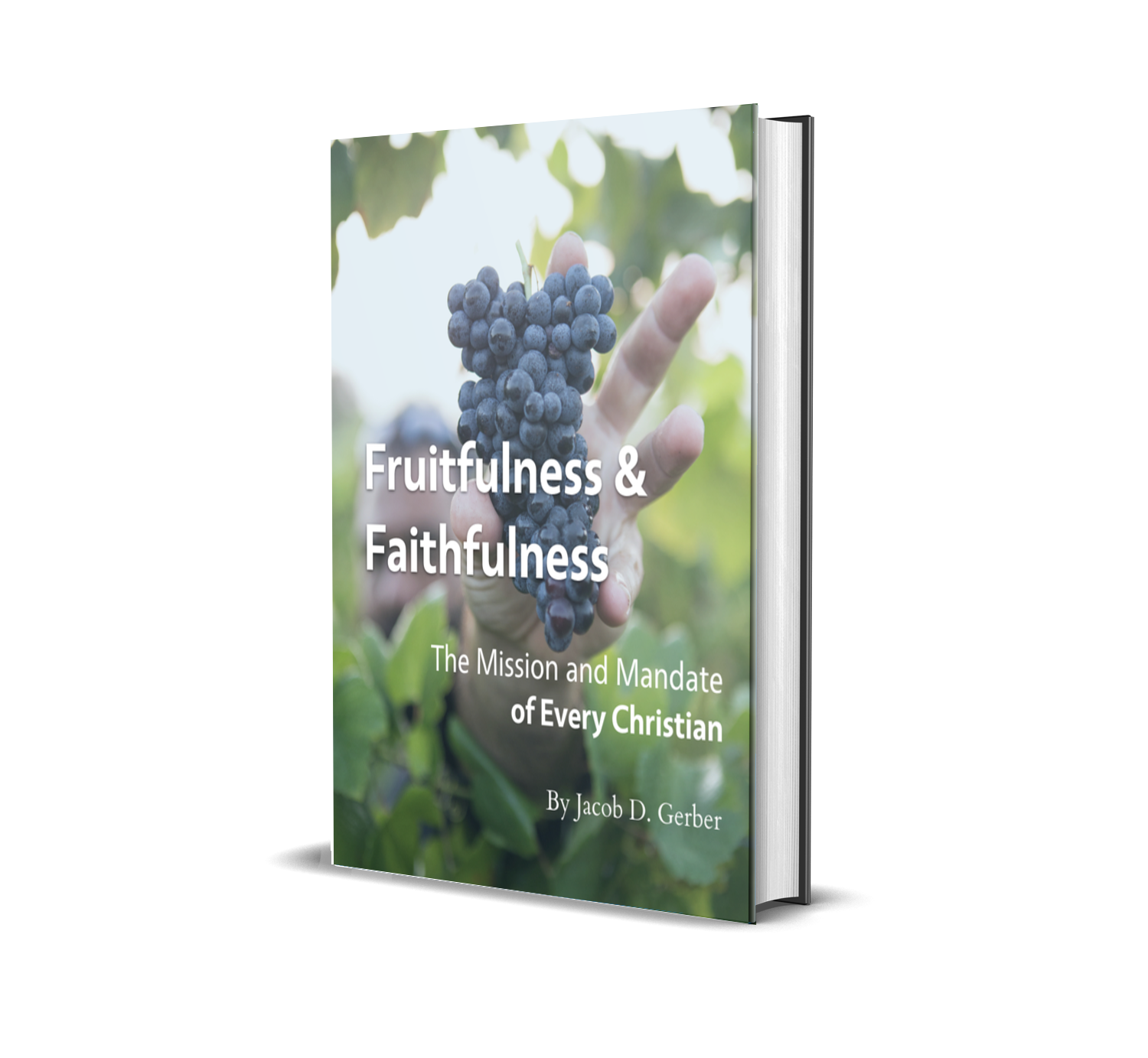 Invest Your Life Well
Discover God's breathtaking vision for the fruitfulness of his people.
Learn how to live fruitfully and faithfully in the kingdom of Jesus.
Download the free eBook now.
Bonus: You'll also get a discipleship assessment tool to evaluate areas for you to grow in fruitfulness and faithfulness.