Premium Membership on JacobGerber.org
Today, I am launching something new: a premium membership section to this website. I plan to continue writing lots of free articles; however, beginning today, members will have access to additional, premium content.
Keep reading to find out why I'm launching a membership section to my website, the membership levels I'm offering, and how to get started.
Why I'm Launching a Membership Section
I love to write. Writing helps me fill in the gaps of my knowledge, and writing helps me remember what I have learned.
Additionally, writing helps me share the fruit of my study, thinking, and prayer with people anywhere, any time. By God's grace, I have been blessed to see fruit from my writing:
By this point, I have completed a commentary on Philippians, I have a good start on the book of Genesis, and I am nearing the completion of a commentary on the Gospel of John. Some day, I hope to edit these commentaries to publish them into books as I did with That You May Know.
Publishing, though, is expensive.
I publish independently because I want to retain the rights to give away my writing to anyone I choose. Because of this, I personally pay my editor and the cover designer for my book. I'm happy to pay them for their good work, but I don't have the money to invest in these one-time costs.
In the past, I did a Kickstarter campaign to publish That You May Know. But, that fundraising platform had some serious limitations.
So, I'm launching this premium membership section to help me raise money to publish my new books.
What Membership Gets You
As a bonus, I have decided to offer the unpublished material from the commentaries I write to prepare to preach each week to members of this site, as well as complete access to books I have already published. There are two kinds of membership:
Premium Membership
Premium Membership offers complete, digital access to everything I have. This includes:
Premium Membership costs roughly the price of a magazine subscription: $25 for life
Patron Membership
Patron Membership offers complete digital and print access to everything I have: This includes:
Free digital access to my unpublished Bible studies (PDF format— download Genesis 3:1–7 sample study here)
Free digital access to my published books (Kindle, ePub, or PDF formats)
A free print copy of all my published books (including free shipping). You'll get all my current books when you subscribe
Patron Membership is like the Premium Membership, but taken to the next level: $99 for life.
Get Started Today
To get started with either membership plan, click here to join now.
FREE eBook: Fruitfulness and Faithfulness: God's Mission and Mandate of Every Christian
Grow in God's Plan for Your Fruitfulness and Faithfulness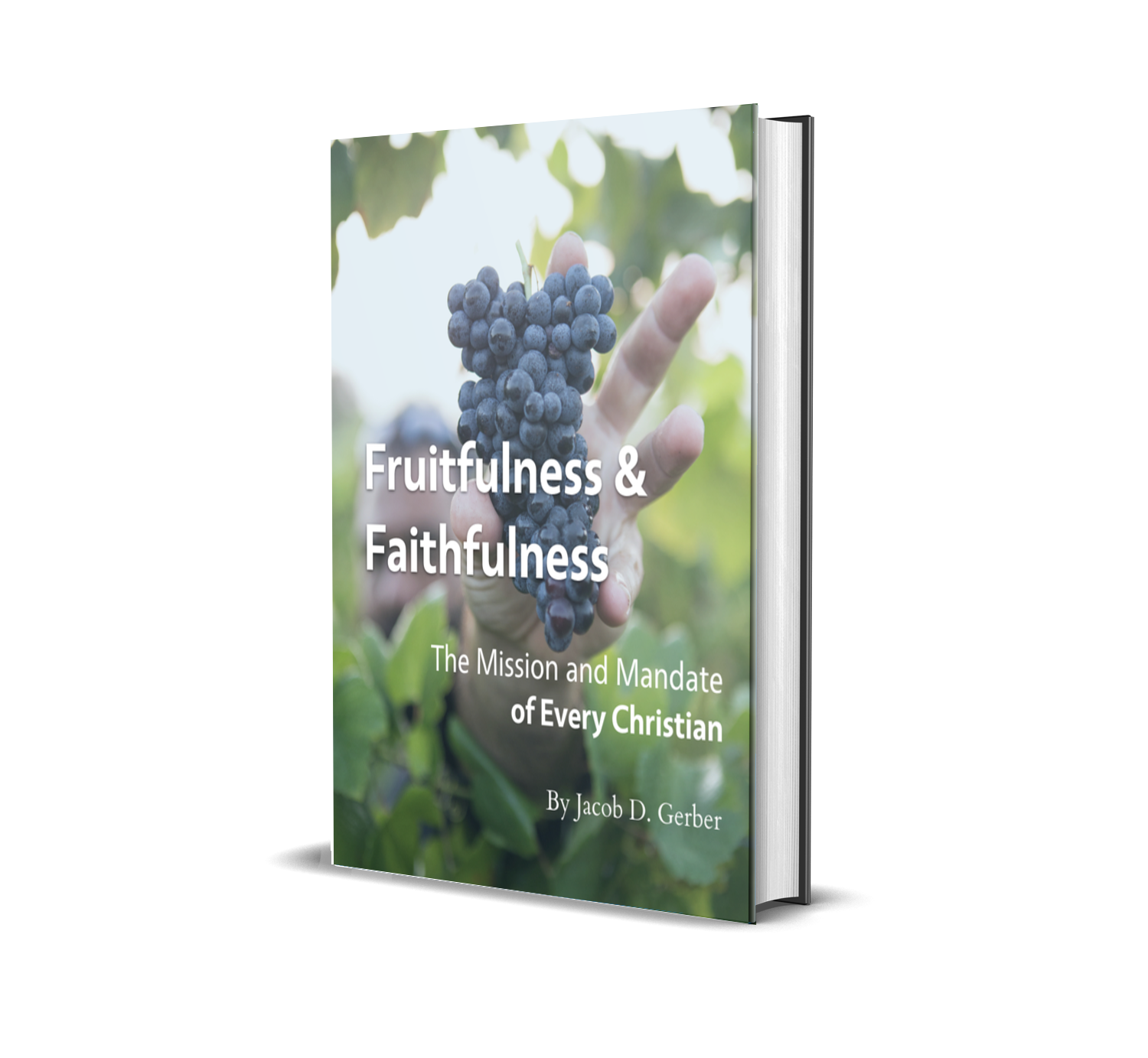 Invest Your Life Well
Discover God's breathtaking vision for the fruitfulness of his people.
Learn how to live fruitfully and faithfully in the kingdom of Jesus.
Download the free eBook now.
Bonus: You'll also get a discipleship assessment tool to evaluate areas for you to grow in fruitfulness and faithfulness.