Why Vision is Important (An Explainer for Skeptics)
For far too long, I thought that vision was a big waste of time, and in the church working on vision seemed like it might subvert our attention away from God's desires toward our own. Shouldn't we decide to know nothing except "Jesus Christ and him crucified" (1 Cor. 2:2)? What do people need to see beyond the "light of the gospel of the glory of Christ, who is the image of God" (2 Cor. 4:4)?
If anyone was ever a skeptic about vision, I was—and I was entirely wrong. Here are four reason why vision is important, and particularly why vision is important for the church.
Vision Gets Everyone on the Same Page
This graphic helpfully illustrates the importance of clarifying vision:
Without a defined vision, everyone in a church will have a different idea of what the church should be, do, and value. This means that a church without clear vision will re-enact the confusion and chaos that Israel endured during the period of the judges: "In those days there was no king in Israel. Everyone did what was right in his own eyes" (Judg. 21:25). But with vision, the whole church can be unified in their common mission.
Vision Fills in the Gaps of What We Almost Know
Now, many churches avoid outright chaos without having a formal vision statement, but what that typically means is that the church does have a clear vision. Rather than being written down, however, their vision is implicitly understood.
While informal, implicit vision can work for awhile and to a certain degree, almost knowing the vision will inevitably lead to problems. Tensions will develop when someone does not understand why you make a certain decision. Without a clear, written-down vision, explaining those priorities becomes more difficult than it needs to be.
Vision Clarifies What We Don't Do
Defining your church's vision also gives you the freedom of knowing what not to do. There are an unlimited number of good opportunities for ministry, so until your church prioritizes where you will invest their time, a lack of vision will lead to a situation where you are either spreading your church too thin, or where you miss out on important opportunities that would help you accomplish the mission God has given to your church.
Vision Directs Our Gaze Toward Christ
Without vision, then, it becomes increasingly difficult to evaluate why we are doing anything that we do. Without vision, we gravitate toward "what we have always done" or toward whatever the ministry emphasis du jour ends up being.
On the other hand, by taking the time to think through and write down the vision, you gain the time and space to think through how your church will gaze together on the light of the knowledge of the glory of God in the face of Jesus Christ.
For the good of your congregation and glory of Christ, write down your church's vision.
FREE eBook: Fruitfulness and Faithfulness: God's Mission and Mandate of Every Christian
Grow in God's Plan for Your Fruitfulness and Faithfulness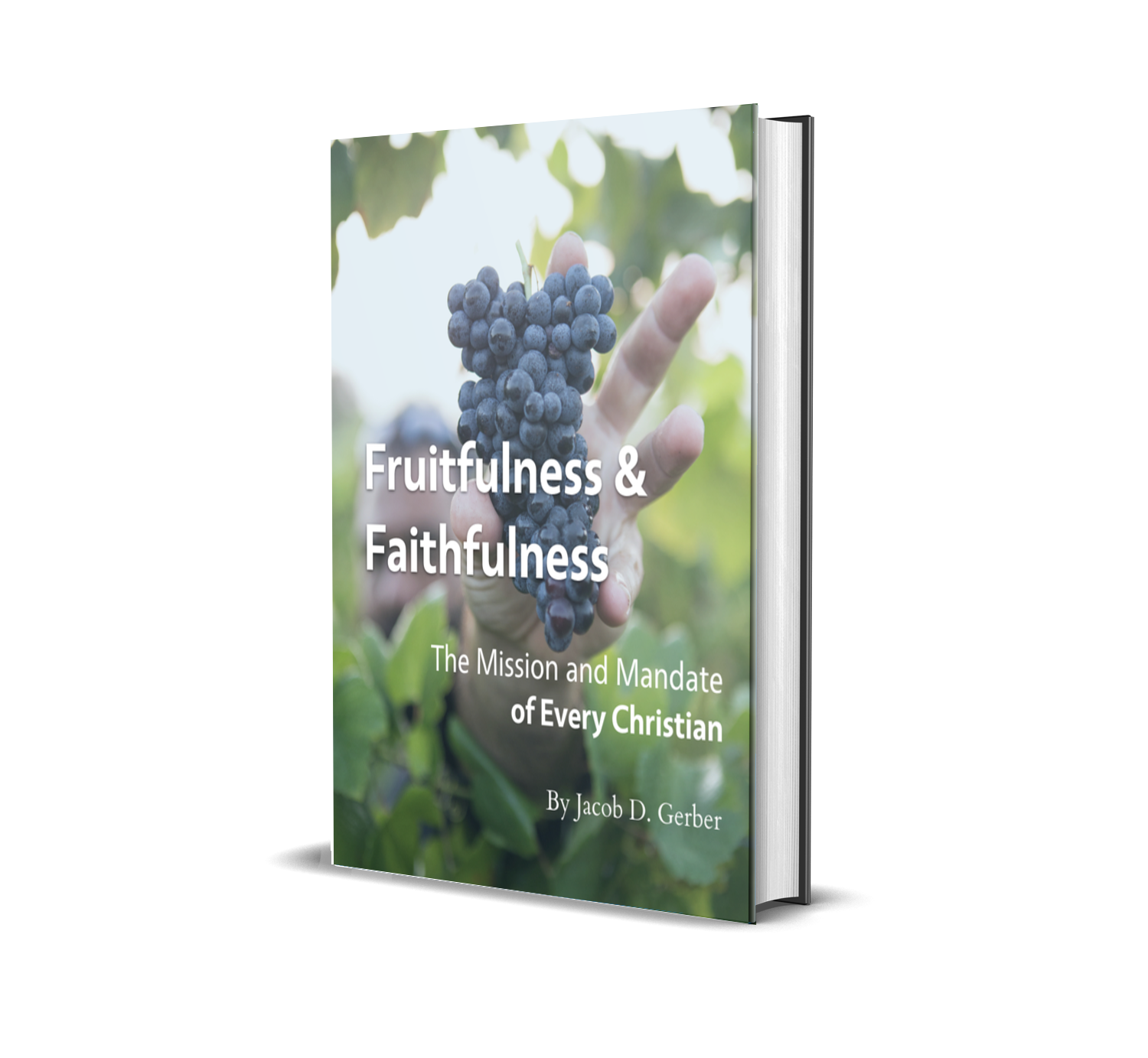 Invest Your Life Well
Discover God's breathtaking vision for the fruitfulness of his people.
Learn how to live fruitfully and faithfully in the kingdom of Jesus.
Download the free eBook now.
Bonus: You'll also get a discipleship assessment tool to evaluate areas for you to grow in fruitfulness and faithfulness.