Call them Disciple-Makers
Indicatives precede imperatives. That is, we must know what is true (indicatives) before we can talk about what we must do (imperatives).
Additionally, identity precedes activity. We must know who we are (identity) before we can talk about what we do (activity).
So, even though the church must call our primary task "disciple-making," we cannot begin by commanding each other to make disciples. Instead, we must start with indicatives about our identity.
Disciples are Disciple-Makers
Jesus sends his disciples to make more disciples. That is the Great Commission he leaves to us: "Go therefore and make disciples of all nations, baptizing them in the name of the Father and of the Son and of the Holy Spirit, teaching them to observe all that I have commanded you" (Matt. 28:19–20).
Making other disciples is a large part of what the Bible means when it speaks of bearing fruit. Certainly, some of our fruit is borne in us personally (e.g., Gal. 5:22–23), but what we help to produce in others is the ultimate kind of fruit-bearing (e.g., John 4:35–38; 1 Cor. 3:5–9).
Therefore, disciples are not consumers who only receive. Disciples are not students who only learn. Disciples are not critics who only judge. Disciples are not shadows who only follow.
Instead, disciples are always learning to lead. First, they are learning to lead themselves toward Jesus, and then they are learning to lead others—their family, their friends, their co-workers, their fellow church members.
Disciples are disciple-makers.
Call them Disciple-Makers
Therefore, we should call each other "disciple-makers." That's the indicative that leads to the imperative and the identity that leads to the activity. If Jesus calls us to make disciples, then we are disciple-makers who should be working to make disciples.
Disciple-maker is a much better word than "volunteer." To speak of a "volunteer" is to speak of someone who freely chooses ("voluntarily") to invest their time in some cause. Volunteer is a great word for a nonprofit, but it does not do justice to the commission we have received from King Jesus. We do not make disciples voluntarily, but under the ennobling command of our Lord.
Also, disciple-maker is a much better word than "worker" or even "leader." Those words are true, but neither expresses the nature and goal of the work we do or the leadership we undertake.
To call people disciple-makers is to remind them of the calling to which they have been called (Eph. 4:1). Furthermore, calling people disciple-makers reinforces their permission to do the audacious work of leading others to follow Jesus.
Finally, calling people disciple-makers reminds them of their need to pray for God's Spirit to do the impossible task of disciple-making. After all, who is sufficient for these things (2 Cor. 2:16)?
So, don't call them volunteers, workers, or leaders. Call them disciple-makers.
FREE eBook: Fruitfulness and Faithfulness: God's Mission and Mandate of Every Christian
Grow in God's Plan for Your Fruitfulness and Faithfulness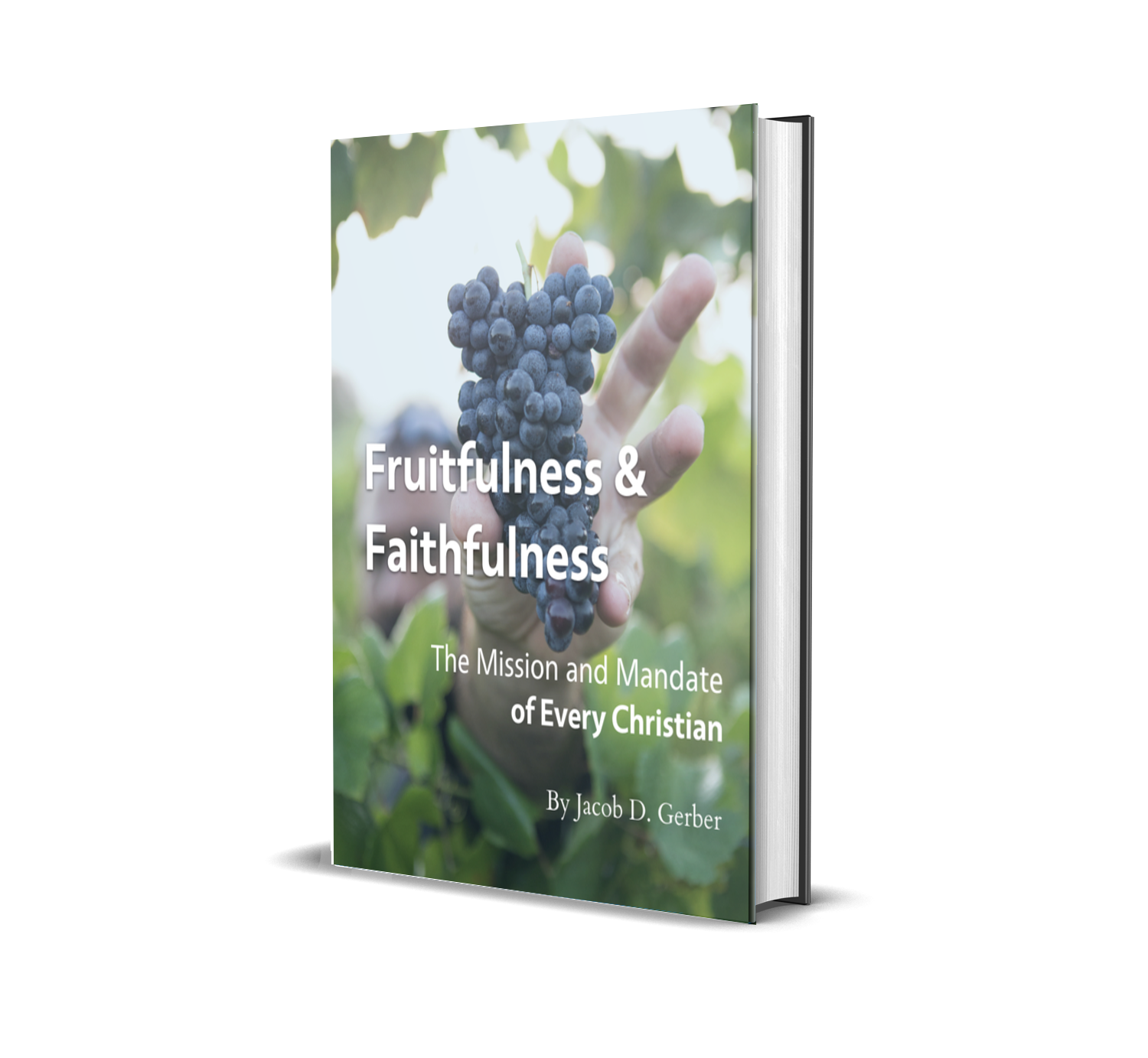 Invest Your Life Well
Discover God's breathtaking vision for the fruitfulness of his people.
Learn how to live fruitfully and faithfully in the kingdom of Jesus.
Download the free eBook now.
Bonus: You'll also get a discipleship assessment tool to evaluate areas for you to grow in fruitfulness and faithfulness.