For almost six years after seminary, God called me to earn my living in the business world. All I wanted to do was to devote my life to pastoral ministry, but God knew that I needed more time and experience before running loose in a church.
Specifically, I needed to grow in my understanding and exercise of leadership. A part of me genuinely believed that if I could simply preach great sermons, everything else at the church would just fall in line. I didn't know what I didn't know.
My Debt to Leadership Development
It was in the business world that I learned the value of good leadership. Much of this I learned from my boss who was willing to mentor me in business. I cannot overstate his importance in my own leadership development.
Additionally, I did something that I never before imagined I would do: I started to devour business and leadership books. In my arrogance, I previously had assumed that leadership books were irrelevant and vacuous at best, and misleading and idolatrous at worst. Again, I believed that if I could just preach like my heroes, then leadership would just "happen."
Over the last several years, I have benefited tremendously from learning about leadership. I have not only read books, but also listened to podcasts, attended conferences, and picked the brains of any mentors willing to meet with me. As I have stepped into various leadership roles, I have put these lessons into practice to avoid some terrible pitfalls, to correct mistakes I'm making, and to clarify my work in my own mind.
Call it Disciple-Making
Nevertheless, I still believe that the language of "leadership development" in the church can sometimes be misleading and even unhelpful. Leadership is a tool, not a toy, so we need to be very clear about how we ought to be using that tool.
We can't get away from the term "leadership" altogether—and, in fact, "leader" is a biblical word (e.g., Heb. 13:17). On the whole, though, I think we are better served to speak of "disciple-making" for two reasons.
First, clarifying that discipleship means learning to lead helps bridge the gap between a lot of general leadership content (books, podcasts, etc.) and the mission of the church. Making disciples who follow Jesus means making disciple-makers who learn to lead other people to follow Jesus too.
Therefore, we can and should plunder the Egyptians of their many helpful insights on leadership. Knowing clearly how disciple-making relates to leadership helps us to appropriate what may have been written for an entirely different context.
Second, reminding ourselves that we are not developing leaders so much as making disciples helps us to avoid the excesses of the leadership world. Without a razor-sharp focus on our mission, even leadership development can become an idolatry rather than a resource for Christ's kingdom.
By insisting that we call leadership development disciple-making, then we give ourselves a helpful criterion to evaluate leadership ideas: Does this leadership principle actually align with making disciples of the Lord Jesus Christ? Or, does this leadership tactic actually work against the idea of making disciples who obey everything Jesus taught us? By this, we can separate the disciple-making wheat from the leadership-olatry chaff.
The Mission of the Church: Making Disciples
At the end of the day, the main thing for the church to pursue is not a bigger membership, not a bigger impact on the world, and not even commissioning more leaders to serve. At the end of the day, Jesus calls us to make disciples.
If we do that by God's grace, we succeed. If we do not, we fail.
By all means, let's do the hard work of developing leaders in the church. But let's call that work disciple-making.
And to take this thought one step further, check out my next article: Call Them Disciple-Makers.
FREE eBook: Fruitfulness and Faithfulness: God's Mission and Mandate of Every Christian
Grow in God's Plan for Your Fruitfulness and Faithfulness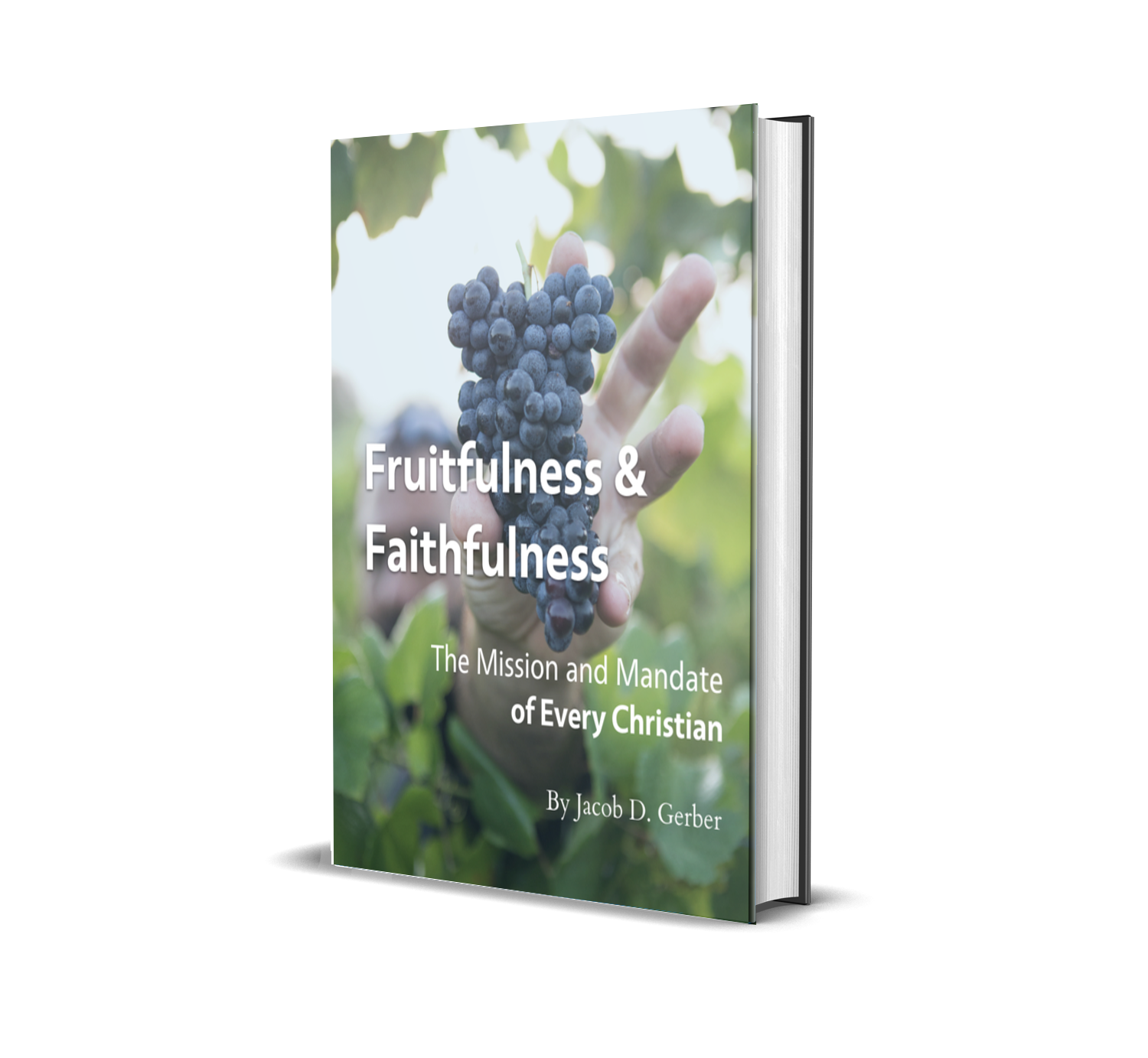 Invest Your Life Well
Discover God's breathtaking vision for the fruitfulness of his people.
Learn how to live fruitfully and faithfully in the kingdom of Jesus.
Download the free eBook now.
Bonus: You'll also get a discipleship assessment tool to evaluate areas for you to grow in fruitfulness and faithfulness.