Jacob Gerber is the Senior Pastor of Harvest Community Church in Omaha, NE. He is the author of That You May Know: A Primer on Christian Discipleship, a commentary on 1, 2, and 3 John, and Free Daily Bible Study, a daily devotional based on the M'Cheyne Bible Reading Plan.
Jacob lives with his wife, Allison, and his four children, Evelyn, Zachariah, Caleb, and Aaron.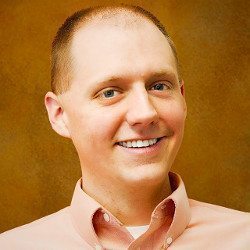 Send Me A Message
I would love to hear from you!
To get ahold of me, just fill out this form, and I'll get back to you as soon as I can. Thank you for stopping by!
— Jacob