Suffering is Training, Not Teaching
When we talk about learning from suffering, we must distinguish between two kinds of learning: (1) acquiring more information and (2) growing through experience. Gaining more information about suffering is important, since information can help us in the midst of suffering; however, our real goal is to grow through the unique training that suffering provides.
Suffering, then, is more like a workout at the gym than a lecture in the classroom—more like training than teaching. We grow through suffering, even though we do not necessarily learn a "lesson."
Suffering is not Teaching
This principle helps us to understand why the questions "What are you learning from this?" and "What is God teaching you through this?" are usually unhelpful for suffering people. To answer those questions with words, the suffering person must distill their growth into a neat, clean "moral of the story," but suffering just doesn't work that way.
More than that, when the suffering person struggles to answer the question, their inability to articulate what they are learning adds an unnecessary layer of shame to their suffering. If they can't identify the clear lesson that they are learning from all this suffering, then they feel that they are failing further in the midst of their suffering.
We wouldn't dream of asking the same kinds of questions in other areas where people grow by experience. What do weightlifters learn from adding 20 pounds of weight to their squat? What do musicians learn during their 15th practice session on a tricky piece of music? What do student drivers learn in their 47th hour of supervised driving? Certainly, they all learn something experientially from those experiences, but they could not easily put into words the fruit of that training.
Suffering is Training
On the other hand, if we think of suffering as training, we recognize that information is an input, not an output. Musicians must learn how to produce notes on their instruments before they can rehearse with the ensemble. Athletes must learn their responsibilities and the desired technique for executing those responsibilities before they can practice with the team. The bulk of the learning comes before the training, not from the training.
Similarly, to suffer well, we must first learn that God uses suffering for our sanctification (Rom. 5:3–5). We must recognize that God brought about the salvation of the world through Christ's suffering at the cross (1 Pet. 3:18), and that as we take up our cross to follow after Jesus (Matt. 16:24), suffering by faith makes us steadfast, perfect, and complete, lacking nothing (Jas. 1:2–4). We must learn that we should not seek to conquer or avoid suffering, but to endure suffering faithfully for the joy set before us (Heb. 12:1–2). We must recognize that suffering is not a sign of God's displeasure, but a result of the fall into sin, and the means by which God disciplines us as his children (Heb. 12:3–11). Nothing clears away impurity from our lives like the fires of suffering (1 Pet. 1:6–7)
That information does not make suffering easy, but it helps us to endure in the midst of suffering. Just as information about how to exercise by using proper form helps us to avoid unnecessary injuries, so approaching suffering with a full-blown theology of the cross can help keep us from despair, bitterness, resentment, or other spiritually injurious sin.
Then, armed with that information and trusting in the grace of God in the gospel of Jesus and the power of the Holy Spirit, we enter into our training. In suffering, God uncovers a myriad of places we need to grow, and he calls us to trust him in new ways that we could never have done without undergoing the suffering. In response to God's call to trust him, we will fail, repent, seek God's forgiveness and strength from the Holy Spirit, and then seek to trust him again. The output of all this will not be a "moral of the story" tied up in a nice bow as our parting gift, but improved spiritual growth, strength, and health as God trains and conforms us to the image of Christ (Rom. 8:29).
Where, then, is God training you through your suffering right now?
FREE eBook: Fruitfulness and Faithfulness: God's Mission and Mandate of Every Christian
Grow in God's Plan for Your Fruitfulness and Faithfulness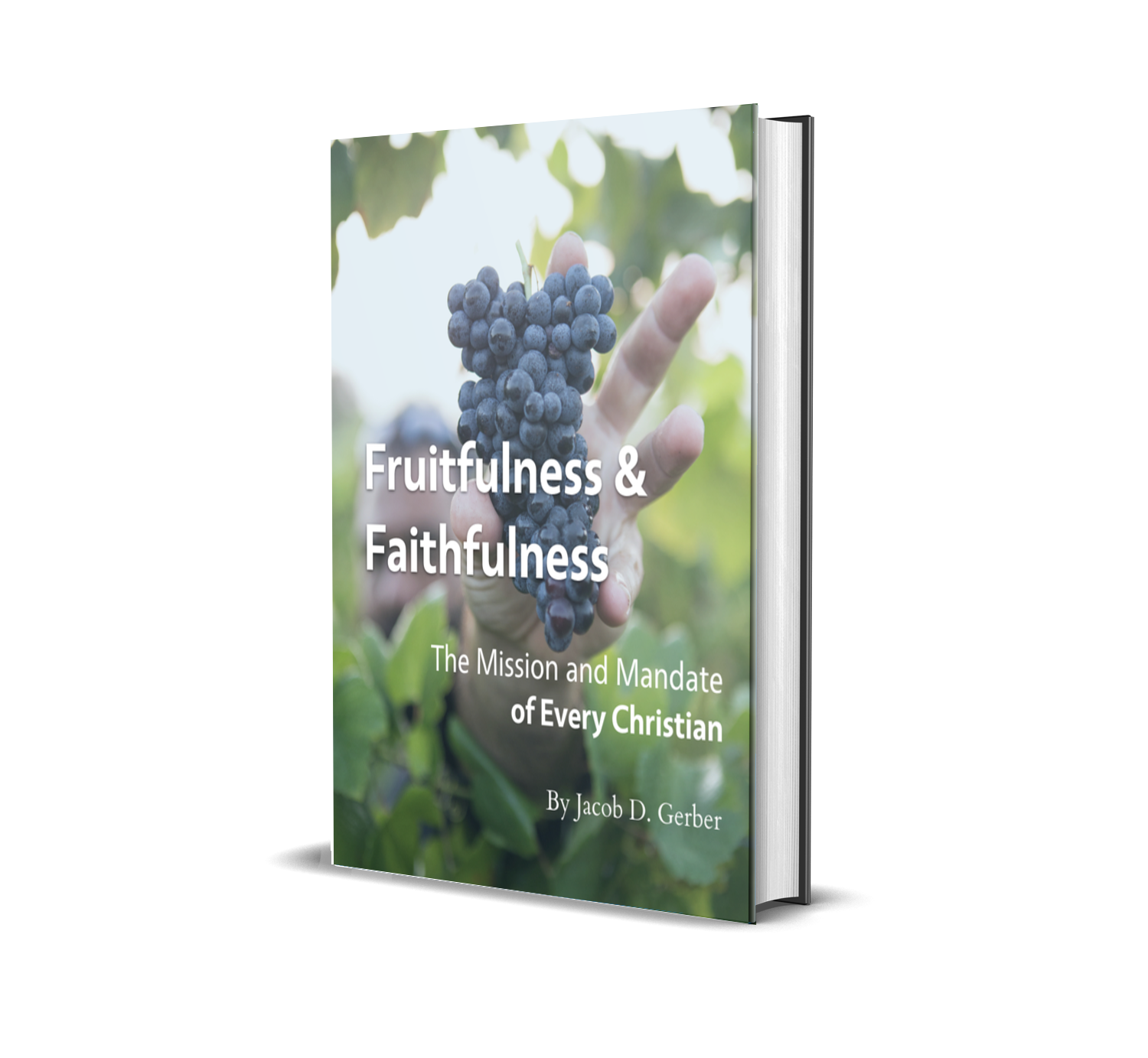 Invest Your Life Well
Discover God's breathtaking vision for the fruitfulness of his people.
Learn how to live fruitfully and faithfully in the kingdom of Jesus.
Download the free eBook now.
Bonus: You'll also get a discipleship assessment tool to evaluate areas for you to grow in fruitfulness and faithfulness.