Theology of Glory in the Church
Martin Luther famously contrasted two different ways to live. (See Luther's Heidelberg Disputation, #19–22.) Some live according to a theology of glory, seeking to acquire for themselves the glory of wealth, power, comfort, and pleasure through the opportunities of this world. Others live according to a theology of the cross, recognizing that the gospel of Jesus Christ and him crucified is the only thing worth possessing, no matter how much suffering it may bring in this life.
The Theology of Glory
There is perhaps no more vivid contrast between these two theologies than in John 11:45–12:8. In John 11:45–57, the chief priests and the Pharisees gather together to consider what to do about Jesus, whose miracle of raising Lazarus from the dead has gained him many more followers. They complain, "If we let him go on like this, everyone will believe in him, and the Romans will come and take away both our place and our nation" (John 11:48)—more literally, "both the position and the nation that are ours" (Lenski, The Interpretation of John's Gospel, 824).
Although these people claim to care about the public good, they really only care about themselves, and Jesus represents a threat to their glory. Therefore, the high priest Caiaphas proposes the obvious and necessary solution: Jesus must die (John 11:49–50).
The Theology of the Cross
In the very next passage (John 12:1–8), we find another group of people recognizing the inevitability of Jesus' death, but with a very different conclusion. At a dinner party to honor Jesus for raising Lazarus from the dead, Mary, the sister of Lazarus, takes a pound of expensive ointment made of pure nard and pours it out on Jesus, covering him from head to foot, and filling the house with its fragrance (John 12:3). As though she had not done enough, she humiliates herself (according to the standards of the culture) by wiping his feet with her hair. Jesus insists that what she has done is "for the day of my burial" (John 12:7).
Both the religious leaders and Mary are seeking the cross of Jesus, but for opposite reasons. The religious leaders want to put Jesus to death in order to preserve their glory—that is, their power, wealth, and privileges. Mary, on the other hand, sacrifices her money and her dignity in anticipation of Jesus' death and burial. Both scenes powerfully anticipate the cross, but there could be no greater contrast between the religious leaders' theology of glory and Mary's theology of the cross.
The Theology of Glory in the Church
John the Evangelist, however, does not allow us to think that the difference between the two theologies are always so clear-cut. Instead, John tells us about Judas, one of Jesus' disciples, who watches Mary sacrifice so greatly for Jesus' burial and indignantly demands, "Why was this ointment not sold for three hundred denarii and given to the poor?" (John 12:5)—not because he actually cared about the poor, but because he wanted the opportunity to steal from the proceeds, since he was Jesus' treasurer and didn't mind helping himself to the moneybag (John 12:6).
Judas, then, is a theologian of glory. He does not treasure these last remaining moments with Jesus, so he scoffs at the great honor that Mary has shown Jesus. He does not somberly prepare himself for Jesus' burial, so he complains that he did not have an opportunity to enrich himself. But, Judas is not one of the religious leaders—he is part of Jesus church, one of Jesus' own disciples!
Still, Judas isn't the only theologian of glory in the church. In John 12:9–11, we read that many Jews believed on Jesus on account of his miracle of raising Lazarus up from the dead. In the context of the Gospel of John, this faith is suspect. John has already told us of many who eagerly, but falsely, believed in Jesus since the very beginning of his Gospel (John 2:23–25; 4:43–45, 48; 6:26, 60–66). With a few exceptions, the faith of the crowd is not enduring, but fickle.
When Jesus seems to be their ticket to glory, they "believe" in him. When Jesus disappointingly continues to move toward the cross, they abandon him (John 6:66) or—within a week from this time—demand his crucifixion (John 19:15). These are neither the Pharisees nor Judas. These people are just like us! It is not only possible to be a theologian of glory within the context of the church, but John's Gospel reveals that following Jesus for the sake of glory, rather than the cross, is a pattern established from the very beginning.
The Theology of the Cross in the Church
Why, then, do you follow Jesus? Do you expect and embrace the suffering that comes as you take up your cross to follow in his footsteps, or do you despise suffering and instead seek whatever glorious, worldly enrichment you think you can gain? Do you live for the corrupt kingdom of this world, or do you endure whatever cross Jesus gives you for the sake of the joy set before you in his eternal kingdom?
This world is dying, and its glory fleeting. The kingdom of our Lord Jesus Christ, however, is forever. Jesus promises us that whatever suffering we must endure for the sake of the cross is worth it.
Do we believe him?
FREE eBook: Fruitfulness and Faithfulness: God's Mission and Mandate of Every Christian
Grow in God's Plan for Your Fruitfulness and Faithfulness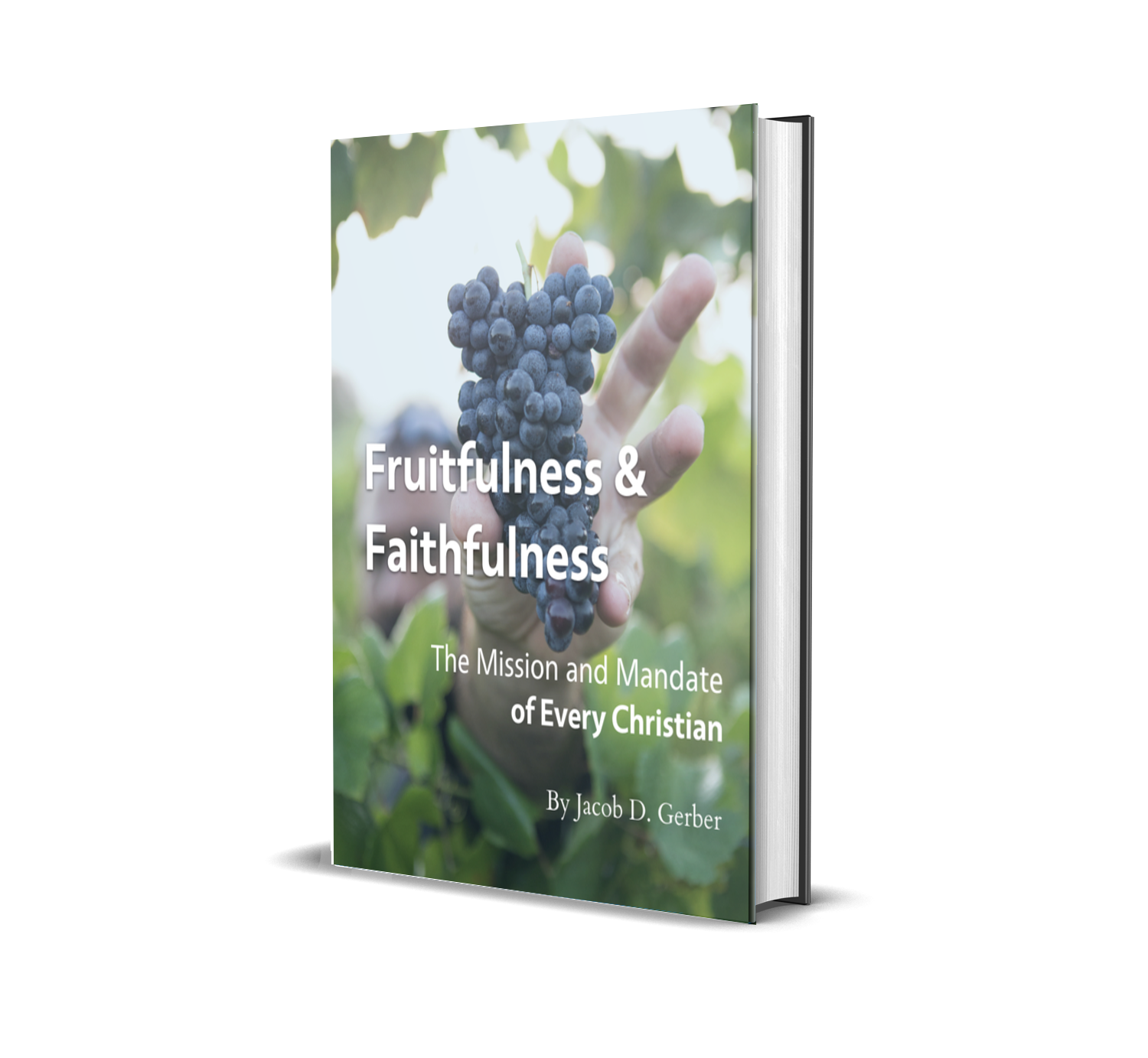 Invest Your Life Well
Discover God's breathtaking vision for the fruitfulness of his people.
Learn how to live fruitfully and faithfully in the kingdom of Jesus.
Download the free eBook now.
Bonus: You'll also get a discipleship assessment tool to evaluate areas for you to grow in fruitfulness and faithfulness.