Baptism: Part 1 (Discipleship Training)
Baptism: Part 1: As we continue our study of the ordinary means of grace, we have studied the word and prayer. The other major ordinary means of grace are the sacraments: baptism and the Lord's Supper. 
In this study, we will explore the nature of sacraments in general, and then we will begin to study the details of the sacrament of baptism. Sacraments are not magical rites of priestcraft, but neither are they bare symbols.
Rather, sacraments function in a supportive role to the word of God. Sacraments do give symbolism to help us further understand the cleansing we have through the blood of Jesus, and the promise of Christ's body broken and blood shed for us. More than that, though, sacraments are seals that confirm for us these realities. That is, God uses the sacraments to strengthen our faith in Christ.
Training Objective
To approach the sacraments as signs and seals of the covenant of grace.
Scripture
Read and discuss:
Doctrine
Read and discuss:
Discussion Questions
What does it mean for sacraments to be a "sign" of God's covenant of grace?
What does it mean for sacraments to be a "seal" of God's covenant of grace?
Why may only lawfully ordained ministers administer the sacraments?
How is baptism a sign and a seal of God's covenant of grace?
What does Peter mean when he says that "baptism…now saves you" (1 Pet. 3:21)?
Application
Remember your baptism: Prayerfully seek to grow in your understanding of God's grace conferred upon you at your baptism.
Improve your baptism: This is an old phrase with an older meaning for "improve." When Christians talk about improving their baptism, they do not mean improving upon their baptism, as though they could add anything to their baptism. Rather, the older sense of the word means "apply" or "put to use." How does God intend you to put your baptism to good use in daily life?
FREE eBook: Fruitfulness and Faithfulness: God's Mission and Mandate of Every Christian
Grow in God's Plan for Your Fruitfulness and Faithfulness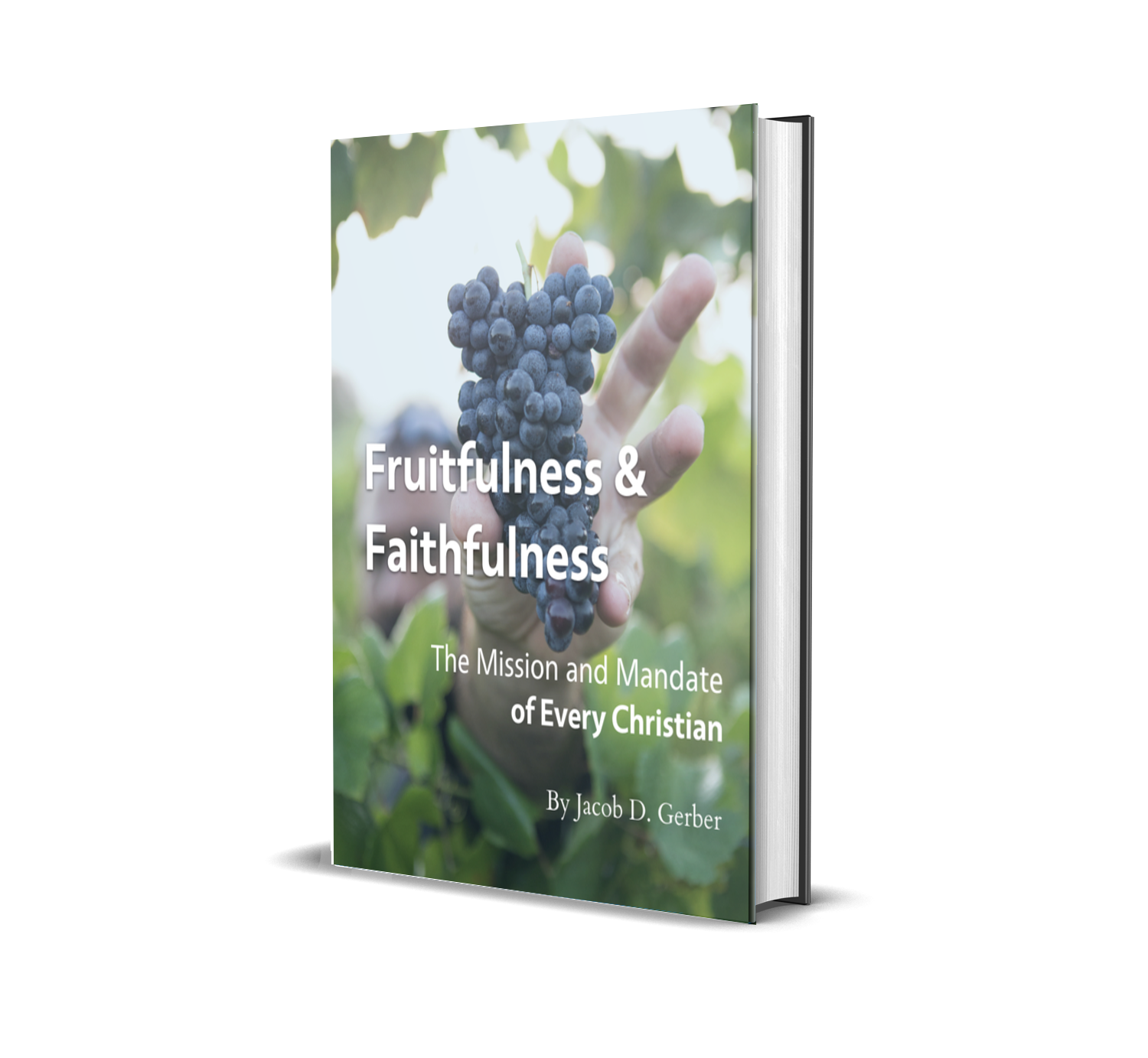 Invest Your Life Well
Discover God's breathtaking vision for the fruitfulness of his people.
Learn how to live fruitfully and faithfully in the kingdom of Jesus.
Download the free eBook now.
Bonus: You'll also get a discipleship assessment tool to evaluate areas for you to grow in fruitfulness and faithfulness.