The Law of God (Discipleship Training)
The Law of God: Of the many topics we must work through in our discipleship, our relationship to the law of God includes perhaps the most ongoing, practical issues that we will deal with on a day-to-day basis. On one hand, the Bible tells us in the strongest and most frequent language that we cannot be saved by our works. Adam's sin was representative for us, so that his guilt transfers to us. There is no way for us to do enough good works to overcome that debt.
On the other hand, the Bible consistently urges and commends us toward good works—not as though we can be saved by them, but as the purpose for which we were saved. We are not saved by works, but we are saved for works. Good works are not the merit for our salvation, but the fruit of the salvation that Christ has accomplished for us.
Training Objective
To learn to love the law of God as the path God has appointed for our lives—not for our salvation, but for our sanctification.
Scripture
Read and discuss:
Doctrine
Read and discuss:
Discussion Questions
What is our relationship to the law before we believe in Christ? Are there any commandments that we must fulfill before we can be saved?
What is our relationship to the law after we believe in Christ? Must we do anything to stay saved?
If our obedience to the law is not the basis on which we are saved, or stay saved, then why should we do good works at all?
What does it mean when the Bible points to love as the fulfillment of the law?
Application
Have you struggled with worrying that faith in Christ is not enough for your salvation, as though you have to do something more to be saved? How do these doctrines (and the doctrine of justification) help us to navigate those doubts and fears?
Do you love the law of God? Is it your meditation all the day (Psalm 119:97)? If not, why not? How might you cultivate love for the law of the Lord, by God's grace?
Do you see good works as the fruit of your salvation? What is one area where you need to repent from sinful works and ask God to strengthen you for good works, by grace?
FREE eBook: Fruitfulness and Faithfulness: God's Mission and Mandate of Every Christian
Grow in God's Plan for Your Fruitfulness and Faithfulness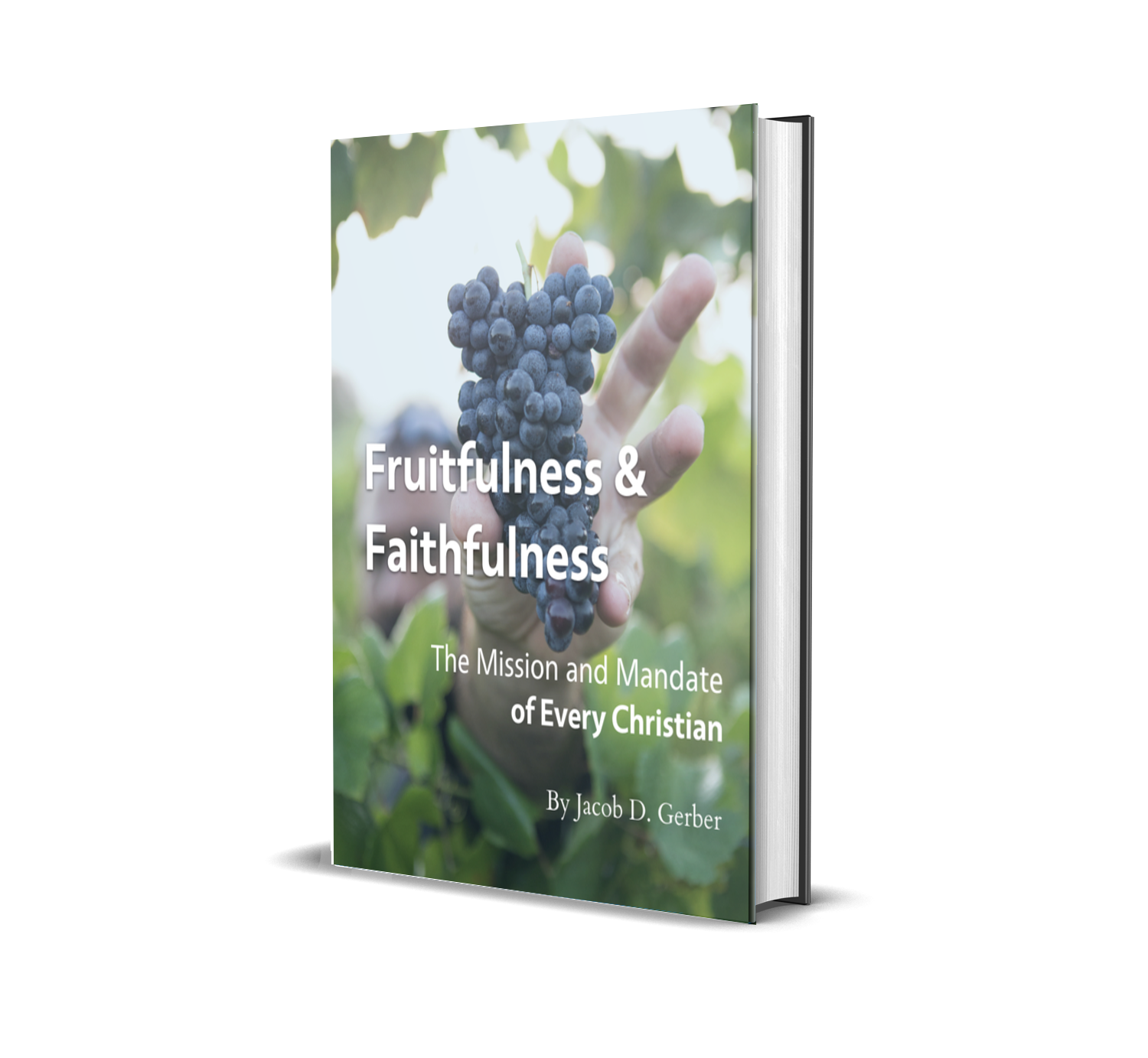 Invest Your Life Well
Discover God's breathtaking vision for the fruitfulness of his people.
Learn how to live fruitfully and faithfully in the kingdom of Jesus.
Download the free eBook now.
Bonus: You'll also get a discipleship assessment tool to evaluate areas for you to grow in fruitfulness and faithfulness.