What Should We Do With the Bible? (Discipleship Training)
What should we do with the Bible?
In the last training plan, we asked the question, What is the Bible? There, we saw that the Bible is God's breathed-out, written word, which informs us what we should believe concerning God, and what duty God requires of us, then what?
If that is true, then how should we respond? What should we actually do with the priceless treasure of God's word? What does God tells us about what he wants us to do with his word?
Training Objective
To begin reading, studying, meditating, applying, and memorizing the Bible.
Scripture
Read and discuss:
Doctrine
Read and discuss:
Discussion Questions
What do the Scriptures principally teach (WLC 5)? Why is this understanding of the scope of scriptural teaching so important?
What is included in "the whole counsel of God" (WCF 1.6)?
What is the difference between what is "expressly set down in Scripture" and what "by good and necessary consequence may be deduced from Scripture" (WCF 1.6)? What are some examples of doctrines that are deduced from Scripture by "good and necessary consequence"? Are these doctrines binding?
What do we mean by "circumstances concerning the worship of God, and government of the church, common to human actions and societies" (WCF 1.6)? What are some examples of these circumstances? How do we make decisions about these circumstances?
How much of the Bible does someone have to understand to be saved (WCF 1.7)?
What is "the infallible rule of interpretation of Scripture" (WCF 1.9)? Why is this important?
Application
Begin reading the Bible daily (Suggested Resource: Free Daily Bible Study)
Learn and practice the COMA Bible Study Method:

Context: Recognize where a particular text sits within the chapter, the book, the Testament, and the wider Bible
Observations: Point out as many observations (data points of details) about the text as possible before trying to interpret or apply the passage
Meaning: Work to make sense of all your observations of the text and the context in which the text sits to interpret what the text means
Application: Build from the meaning of a text to apply that text to your life

Implement a system for memorizing Scripture. Suggested resources:
Memorize:

Psalm 119:11: "I have stored up your word in my heart, that I might not sin against you."
2 Timothy 3:16–17: "All Scripture is breathed out by God and profitable for teaching, for reproof, for correction, and for training in righteousness, that the man of God may be complete, equipped for every good work."
FREE eBook: Fruitfulness and Faithfulness: God's Mission and Mandate of Every Christian
Grow in God's Plan for Your Fruitfulness and Faithfulness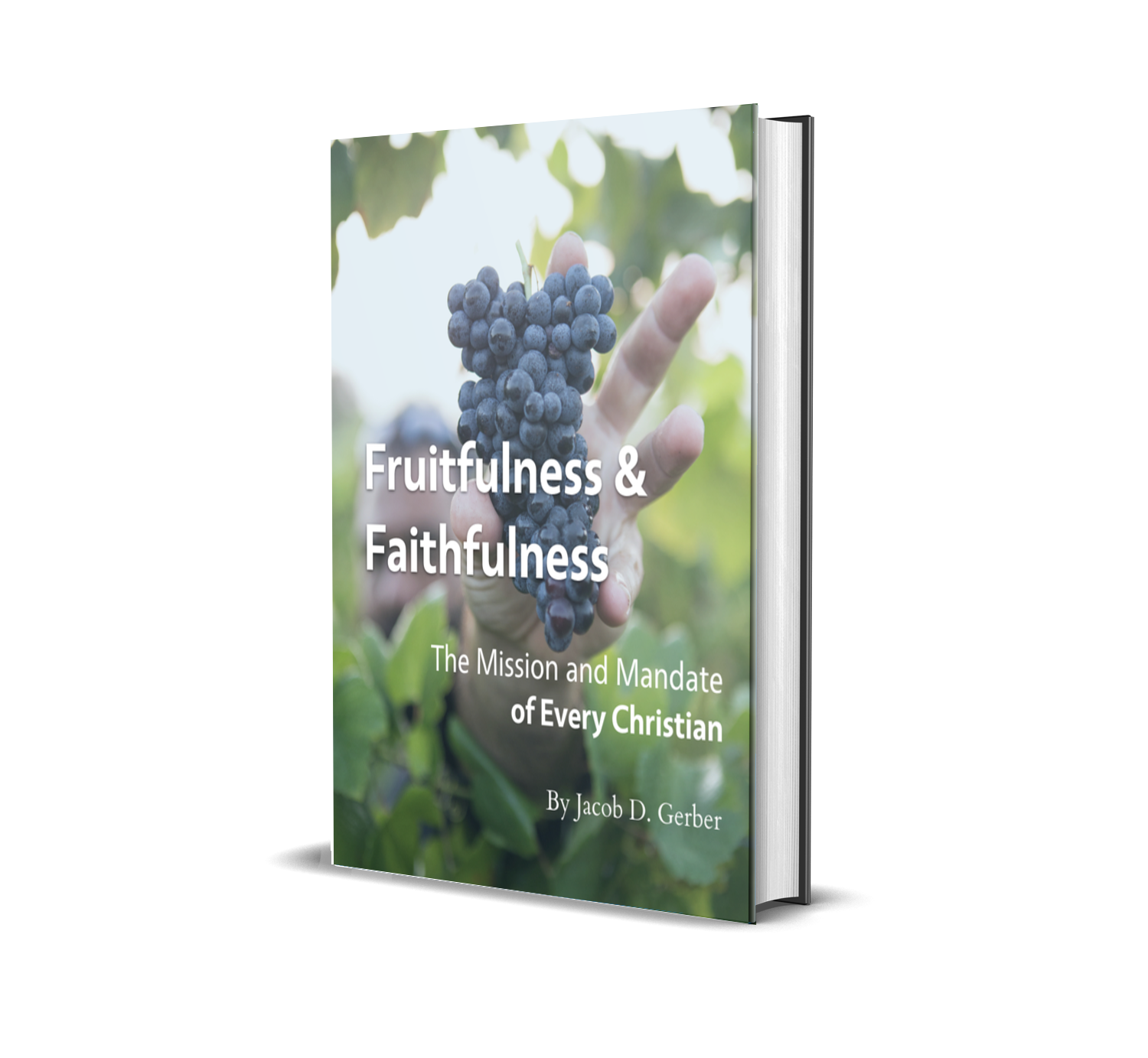 Invest Your Life Well
Discover God's breathtaking vision for the fruitfulness of his people.
Learn how to live fruitfully and faithfully in the kingdom of Jesus.
Download the free eBook now.
Bonus: You'll also get a discipleship assessment tool to evaluate areas for you to grow in fruitfulness and faithfulness.